In our company, science dialogues with traditional agriculture.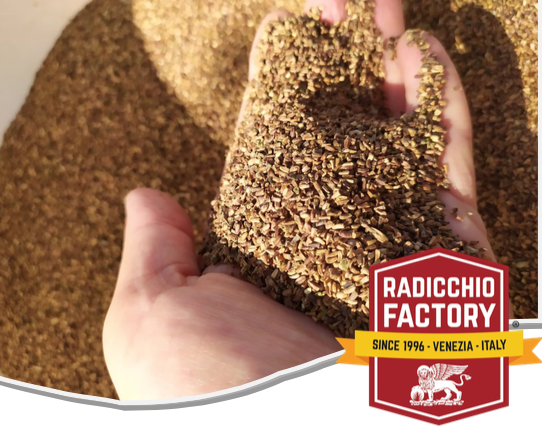 Modern techniques of genetic improvement alternate with agronomic practices of mass selection, obtaining a range of products that satisfy all the needs of a market that in recent years is subject to improvements and a climate in continuous transformation.
Our range of radicchio varieties is always up-to-date for every need of the various pedoclimatic areas of all the production areas, and the technical assistance supplied by us has a knowledge that gives a decisive input for the success of an excellent production with incomparable results.
Our varieties, before being put on the market, are experimented for several years in small plots of land, and only when all the parameters have been analyzed are they ready to be commercialized, and they are put on the market for extensive production. All this and much more makes Our organization into a company unique in its way of working, which is characterized by innovation, tradition, technical ability, commercial and administrative organization.